Posts Tagged 'Romantic decorating'
 On the twelfth day of Christmas, my true love sent to me…
I wish we could put up some of the Christmas spirit in jars and open a jar of it every month. ~Harlan Miller

Dear Friends,
Happy New Year to you all! My wish for you is good health, peace, friendship, love and many joy-filled moments in the coming year.
It's early Monday and it is a quiet, Christmas card kind of morning with the snow falling and twirling to the ground like teeny feathers from heaven. Peaceful.
For those living on many parts of our island, it's a snow day for the children as schools are closed, or at least for the morning. Not here, though.  This beautiful scene won't last long as the temperature is expected to climb to an unseasonable 11 degrees Celsius with rain, so all this fluffy snow will soon be washed away.  (I love this Bethany Lowe figure. Isn't it precious?)
Although I miss my garden at this time of year, the view is still beautiful, even from the kitchen sink!

Who says rabbits are just for Easter?
I've just made the bed (I like to dress the beds for Christmas) and am about to brew a hot cuppa.
The house is so warm and welcoming at this time of year, so I am still enjoying. You can never have too many cozy pillows!
A collection of hand painted Santas still sit on the dresser in the master bedroom.
I am still listening to holiday music and sipping tea by the glow of the tree lights. I am loving this quiet hour. Hubby has left for work already and I am on vacation today (back to work tomorrow).
I thought I would use the day to dismantle some of the decorations but on, second thought, I think I will enjoy them for the rest of this week and instead read some favourite magazines, be inspired and take some photos, something I haven't had a chance to do all season.
Maybe I'll call up an old friend and invite her for tea. Pink transferware is wonderful at any time of year but especially during the holidays.
I really like the Christmassy colours of this pattern.
I know that many of you share a love for it.
This is a nook in our petite kitchen/dining room. I love the sparkle! The house seems to say, "I'm happy!" and I want to share that. I hope it's not too late.
Well, Old Christmas Day is tomorrow, so I won't leave it too long before I post some more images. Where did 2014 go?!
I think I'll start in the living room…
The reflection of the lights of the Christmas trees in a framed print gives a magical feel to the room. Here are a few sneak peeks…
The top of a Christmas tree…
At the base of the tree…
Special ornaments and a vignette under glass…
Many thanks to Kerryanne for featuring my last post,
Gingerbread Dreams
, on her fun blog party
Shabbilicous Friday
! It was very sweet of you!  By the way, you might be interested to know that I gave that gingerbread house away but Santa brought me my very own gingerbread house! YES!
The buffet/dresser in a kitchen nook is home to a fabulous smelling gingerbread display! (I tipped a little too far to the right when I snapped this one! Lol) Can you see the teeny footprints leading up to the front door of the gingerbread house. My friend Jindra is just amazing! APPLAUSE!
I can't thank her enough.  I've always wanted one for my own and she has made me a very happy girl, indeed! I get so much pleasure from looking at her creation.
Look at that front door with the chevron wood-like pattern and pretty little wreath! You have to just admire her skill at detail! LOVE!
It just makes my heart and feet dance together at the sight!  I hope it makes you happy  to see it, too.  I will probably be looking at this in my kitchen for a long time yet. I am very reluctant to put it away for another year. There are no 'rules' when to take down your holiday decor and if it makes you happy, then why not leave it for awhile longer! Celebrate Christmas every day, if you want – at least in your heart, that's what matters. I love the spirit of the season and don't mind one bit if it lingers awhile more.
Oh, here comes the rain already! I'm glad I got those photos from the kitchen window when I did! This is the only snowman here today, on the kitchen table…
I hope you'll visit again soon! Thank you all for the very lovely comments last time.  I am always so excited to see your kind notes in my mailbox.
Wishing you a beautiful start to a brand new week,
This slideshow requires JavaScript.
I am thrilled to be sharing today at
Amaze Me Monday
,
Inspiration Monday
,
Much Ado About Monday
,
Creative Monday
,
Make it Pretty Monday
,
Mosaic Monday
, 
Tea Time Tuesday with Sandi
,
Tuesdays At Our Home
,
Friends Sharing Tea
, 
A Return to Loveliness
,
The Scoop
,
What We Accomplished Wednesday
,
Wordless Wednesday
,
Wake Up Wednesday
,
Wow Us Wednesday
,
Wholehearted Wednesday
,
What's It Wednesday
, 
Home and Garden Thursday
,
Thursday Favourite Things
,
Share Your Cup Thursday
, F
eathered Nest Friday
, S
imple and Sweet Friday
,
Show and Tell
,
Shabbilicous Friday
,
What To Do Weekends
,
Fridays Unfolded
,
Show Off Friday
, 
Home Sweet Home
,
Saturday Show Off
 and
Pink Saturday
!
Categories:
CHRISTMAS
Tags:

amber glassware, Beautiful Ideas, Bethany Lowe, Christmas, Christmas cookies, Decorating for Christmas, Decorating with Santas, Father Christmas, gingerbread, Gingerbread Dreams, Romantic Christmas, Romantic decorating, romantic holiday decorating, Santa, Santa ornaments, Shabbilicious Friday, snowman, Using tiered cake plates
I am thrilled to be featured in this Beautiful Christmas book from Norway!
Popular Post! "Reflections of a Romantic Christmas"
Popular Post! "Celebrating The Twelfth Day of Christmas"
Popular Post! "Gingerbread Dreams…"
Popular Post! "Christmas is coming!"
Today's popular posts! Click the photo to take you there! Scroll down to 'Beautiful Archives' for more posts.
BEAUTIFUL ARCHIVES!
July 2020
M
T
W
T
F
S
S
1
2
3
4
5
6
7
8
9
10
11
12
13
14
15
16
17
18
19
20
21
22
23
24
25
26
27
28
29
30
31
Popular Post! Pink Trees and Cherry Tea!
POPULAR POST: A Special Christmas Tea, Tour & More…
Beautiful Victorian Father Christmas!
Beautiful Holiday Door That Says, Welcome! Stay tuned for more Christmas as the weeks go by…Hope you enjoy the preview!
POPULAR POST: The Santa Lady of Farm Road
POPULAR POST: Angels Among Us
POPULAR POST: The Jolliest Man…
POPULAR POST: The Littlest Angels
POPULAR POST: Ornaments of Wonder…
Beautiful Bed!
Beautiful Sweets and Treats of the Season…
Christmas Wreaths for the Cure!
Beautiful Christmas Faerie!
Beautiful Blessings!
Good friends are a beautiful gift!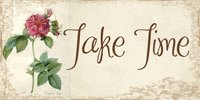 I'm thrilled you're here. Please keep scrolling down the sidebar for the archives…
Beautiful Antique Teapot
Popular Post!
Popular Post!
PopularPost!
"PINK DAYS IN BLOOM" – A Beautiful and unique FUNdRaiser for breast cancer research…Click here to know more!
Beautiful Garden Quote
Search for Something Beautiful on this site!
Experience A Beautiful Wedding! Click here for this popular post…
Beautiful Sarah Bernhardt Peonies!
Beautiful Wedding Cake! This frosted beauty was a surprise for friends at their wedding…
Beautiful Quote
'Beautiful Ideas' – Email me

Want to know more about anything you've seen at 'Beautiful Ideas'? Simply direct your cursor over the photo (Hint: Do not click on the photo). The email address will appear in the top left-hand corner, then click...
POPULAR POST: Random Acts of Kindness…
Beautiful Quote
Beautiful Flocked Fantasy Tree!
Hang a beautiful stocking!
POPULAR POST: 'Twas The Night Before Christmas…My Gift To You!
More Beautiful Christmas Things to Come!
Beautiful Berg! A Favourite Photo…
Beautiful colours of the garden!
Beautiful Tree Branches!
Fairy Gold…
Beautiful Blooms!
Beautiful Tea & Conversation – I love hearing from you!
Beautiful Birthday Cake! Happy Birthday to You…
Beautiful Lupin Love!
Beautiful Garden Quote!
Welcome Beautiful Summer!
Beautiful Breakfast Tea & Lupins!
Beautiful Blueberry Cake!
Beautiful Tea Cake!
Me and my 'free' camera!
Beautiful Quote: To Dream…
Beautiful flower-filled urn!
Kitchen Corner
Click on the photos below for past popular posts… Have FUN!
'A Beautiful Chat' with Carolyn Norberg of Popular Red House Soups!
My garden in season…
Beautiful Cherry Blossoms!
I love hearing from you!
Beautiful Garden!
A 'Beautiful Chat' with Marcy Goldman: Master Baker / Pastry Chef, Bestselling Cookbook Author, International Food Columnist & Regular Expert Guest on Martha Stewart
Beautiful Father Christmas Trio!
Beautiful Handcrafted Folk Santa!
Beautiful Sparkly Christmas Tag!
'A Christmas Tea for Lucas', Sunday, December 11th. In the next couple of days, look for a NEW POST to find out how it went with tons of pics! Click here to read how it was inspired…
Beautiful Birds in Branches!
Beautiful Teacup Prints!
Beautiful Decorations!
Beautiful Frosted Bulb!
Beautiful Mantle of Angels!
Beautiful Yuletide Tabletop!
Beautiful Christmas Tree!
Operation Santa Cause
Beautiful Ice Pink!
Beautiful Santa!
Beautiful Snow White Santa and Child!
Beautiful Night before Christmas…
Beautiful Gold St. Nicholas!
Beautiful Soup Recipe!
Christmas Blessings!
Beautiful Baby-Faced Cherub!
The Treasures and Pleasures of Tea
Recent post!
Beautiful Natural Wreath!
'Beautiful Quote'
"Use whatever talents you possess; the woods would be very silent if no birds sang there except those that sang best..." Henry Van Dyke
Beautiful Royal Doulton Lady!
From The Beginning…Beautiful Ideas Achives
Beautiful Blog Archives
Beautiful Pink Dance by Beth Ann Robinson!
Beautiful "Pink Days In Bloom" FUNdRraiser for Breast Cancer Research, Equipment & Programs…!
Beautiful PINK Thought! Click on the photo. Stay tuned for Pink Days, Summer 2012
'Beautiful' Heavenly Creatures
Favourite Beautiful Music You-Tube Videos! Click here & dance like no one's watching…
Beautiful Music of the Faeries Who Live at the Bottom of Our Garden! Close your eyes. Be transported into another realm…
Garden Wreath – Click here for some 'Beautiful Ideas'…
Beautiful Quote!
Beautiful scenery minutes from the City…
Beautiful Sailing Music – Christopher Cross, Click to listen…
Beautiful Backdoor View!