Posts Tagged 'Romantic Christmas decorating'
No one has ever become poor by giving. – Ann Frank
CAUTION:  There's alot of Christmas spirit in this post!  Take a few moments to yourself away from all the hustle and bustle, settle into your favourite armchair with a cuppa, put up your feet, and just breathe…
Welcome Kindred Christmas Spirits,
It is such a pleasure  to relate to you something wonderful that happened just over a week ago! Last Sunday afternoon (December 11th), my husband and I hosted the most beautiful Holiday Tea that we have ever held in our home.  It was an open house: a buffet tea and tour of our home decked out in all the season's finery. The event was actually a fundraiser named: "A Christmas Tea for Lucas"…
THE SEASON OF GIVING  Over 60 persons (50 adults plus children) gathered at our home over a few joyous hours for the sound of jingling bells, twinkling lights, a rejuvenating cuppa, home-baked treats and heartwarming friendship – a time to celebrate all that is good about this time of year. Together, feeling inspired by the beauty and giving spirit of the season, we raised a grand total $1,475.00! Isn't that AMAZING in just a few hours over tea and dessert?!  A Christmas miracle, indeed!
OVER TEA AND BLOGGING  I had been planning "A Christmas Tea for Lucas" for months – since late summer when we visited Prince Edward Island solely to meet my new friend through blogging Carolyn Aiken (you can read about it here) of the popular blog Aiken Home and Gardens. Undoubtedly, many of you already know Carolyn and are long-time fans of her gentle blog about her romantic life on glorious Prince Edward Island.
On the final day of our visit with Carolyn and her husband Andrew back in August, and before leaving the Island, Carolyn and I sat together at her table in her welcoming kitchen and shared a cup of friendship.  She relayed to me that she and Andrew are blessed with 7 children and 9 grandchildren. One dear grandson, 6-year old little Lucas, had been diagnosed at the young age of just 2 years with Duchenne Muscular Dystrophy (DMD). It  affects only boys – as many as 1 in 3,000. I never knew that. In fact, I knew very little about DMD at all before then.
Lucas and his mom, Jen (Carolyn and Andrew's daughter), were about to embark on a journey that would cause them to travel from their home on Prince Edward Island to a Montreal hospital each week for 52 weeks for Lucas' participation in drug trials there.  It is hoped that these drugs will slow the progression of the disease. We are all wishing the best for sweet Lucas and his family.
As Carolyn and I were chatting on for hours, the time seemed to just fly by!  We shared  our common interests, pursuits, dreams, AND worries while sipping soothing peppermint tea and eating Carolyn's tasty home-baked scones and pie. I promised my new friend then and there that come the holidays, I would host "A Christmas Tea for Lucas".  It would be a way to embrace dear Lucas and his family on their journey, to let them know that someone was thinking of them, sending them positive energy; and to demonstrate, in some small measure, financial support for Carolyn's daughter and her family during a most challenging time in their young lives. Christmas, after all, IS a time for family.  And, aren't we ALL family? Every one of us needs a shoulder sometimes and a helping hand. The kindness of others helps to make our load a little lighter at times. People, even strangers, were so kind to me when I was going through treatments for breast cancer not so long ago; I just wanted to pay that forward somehow.  And, thus the seed was planted there on verdant Prince Edward Island at Carolyn's hospitable kitchen table…
FOUR MONTHS LATER, ON ANOTHER ISLAND… Christmas carollers with the voices of angels spreading the good news of the season greeted guests as they came up the walkway to our front door on that festive afternoon, immediately elevating everyone's mood!
Smiling, happy faces. Cheery greetings. Big hugs. Waves of gratitude and giving.
All were met with a fresh pineapple welcome (notice the door crown fashioned from a whole pineapple and bunches of shiny red apples), Colonial Williamsburg style.
Hand-and-tummy warming apple cider on the stove top. Frothy vanilla egg nog served in a vintage amber glass bowl and cups. Steaming flavourful teas poured from beautiful teapots. Fresh-from-the-oven desserts and special sweets of the season in abundance to tempt the taste buds.
The merry sound of jingle bells with each opening of the door. The warmth of twinkling white faerie lights all through the house. A holiday home tour. Prizes to be won and surprises, too!
Even an astonishing pop-in visit from jolly old Saint Nick himself in the finest cherry-red suit that I have ever laid eyes upon! (How on earth did you get word to Santa, good neighbour George, that we were having a special party that day?! And, how did Santa ever find time at this busiest time of year?! Muuuaahhh!). Children and adults alike were wide-eyed with wonder at the sight of the jolly gent. And, oh, the laughter!!! What holiday fun!
Handmade season wreaths plentifully fashioned from natural pine, fir, cedar and LOVE were for sale, contributed by a dear young friend with all proceeds going to the cause. Thank you, Brittany, for your generous heart! Every wreath sold and for a pretty price! People gave way more than we were suggesting – and, in one instance nearly ten time more! WOW!
THE BEST GIFT  Kindness. Caring. Generosity. Sharing. Wide-open hearts. There was a real camaraderie, a connection of some kind in the air that is hard to describe with mere words. The sheer excitement was almost palpable. It was true Christmas spirit like I've never experienced! And, to top it all off, snow started falling softly outside the windows, as if we were inside a 'living' Christmas card…What a perfectly lovely day!
It was an oh-so special Tea Party in celebration of this magical time of beauty and wonder, and giving from the heart. One and all opened their hearts and their wallets in good old-fashioned Christmas spirit and rejoiced in the gift of giving. A THOUSAND THANK YOU's EVERYONE!  It means the world that you gave so freely and in so many ways. I was able to send the gift of a Moneygram and all your best wishes off to Lucas and his family soon after the Tea. The much-appreciated gift will be used to purchase a special new bed and mattress for Lucas.  Doesn't it feel good knowing that you were able to help in this way?! 🙂
The best gift of the season for me was knowing that everyone who came enjoyed themselves to the fullest, and that we were able to join together in sharing a little goodwill at this magical time of the year in effort to help our fellow man.
On that day, our home was filled  to the rafters with the love that is the very essence of this beautiful season…It is something we will never forget.
A handsome guest remarked, "NOW it feels like Christmas…" It was the first time he had been to our home, and he had brought with him his lovely family in support of little Lucas and his dear family.  It  was such a beautiful compliment that they, and all who came to be with us that day, had taken precious time out of their own hectic Christmas preparations – the shopping, baking, decorating, stringing outdoor lights and getting the tree – to join in offering their friendship and strength of support to strangers. Lucas and his family are truly, truly appreciative and can't thank you every one enough. YOU left a smile on their hearts, as well as ours, and we will always be grateful for  your kindness and generous, caring collective spirit…TRUE Christmas spirit!
Perhaps a NEW Christmas tradition has already begun in our home, one to anchor the coming holiday seasons. Hmm, next year, maybe I'll host "The True Spirit of Christmas" Tea…
LOVE IS IN THE DETAILS  Those of you who have ever hosted a large at-home party and enjoy entertaining can probably relate that in the weeks leading up to the Tea, I spent many blissful hours immersed in my favourite Christmas books and hundreds of magazine clippings from past years, still kept in a special holiday file, making endless notes that I would later tuck into my purse to have with me when running errands.
While perusing my favourite holiday recipes collected, too, over time and planning the once-a-year and first-time-ever fancy desserts I would make, I compiled ingredients lists and contemplated the special serving dishes to be brought out of the cupboards.
Pouring over seasonal decorating magazine issues both current and saved from Christmases past, while sipping spiced tea and daydreaming about how the house would look all decked out, and  the holiday trims I would attempt to make; I spent days and days (time here and there) cleaning and readying the rooms, imparting little inspirational touches of the season into each one, creating Christmas all through the house…
My husband did a wonderful job of orchestrating the adornments on our home's exterior. The walkway, front door, garden gate and benches, planters and window boxes, statuary and obelisks, and, yes, even the shed and deck were festooned with fresh greens of all kinds in a spur-of-the-moment – yet surprisingly artful – arrangements! In contrast, he did not spend a goodly portion of his time thinking all these things through. He just went for it and all turned out beautifully!  There is something to be said for that! But then, the anticipation is part of the pure enjoyment of the entire process for me….:-)
Won't you come with me and have a little look around?!  I promise you'll find some ideas to dress up every room in your home during the holidays: draping greens over the beds, hanging stockings of every kind from everywhere imaginable (I've hung them from knobs on dressers, chairbacks, doorknobs, cupboards, bed posts, footboards, headboards…I looove Christmas stockings), creating lighting ambience with candles and chandeliers, pretty paper wrappings, ways with ribbons, even gift ideas and more…
I don't think you ever stop giving. I really don't. I think it's an on-going process. And it's not just about being able to write a check. It's being able to touch somebody's life. – Oprah Winfrey
First, before we begin our home tour, please bear with me while I'll announce the winners of the many lovely Christmas-themed prizes. All the gifts have been delivered, but some of you have been curious, so here goes:
AUCTION PRIZES
TICKET PRIZE:
Gina Reid won the "Christmastime" package (I wish I had gotten a pic so you could see this beautiful haul):  
Costco 9-piece set hand decorated red glass Christmas ornaments

Punch Studio Victorian gift wrap (Winners/HomeSense has gorgeous papers, tags etc.)

Victorian gift bags

Red foil gift wrap

Victorian christmas tags

2 rolls of sparkly gold ribbon

1 roll of cording in red/green/gold/blue

Multi-colour tissue paper

Box of Christmas greeting cards

Red mercury globe/pedestal candle holder (Thank you O'Neills Gardenland)

Coordinating red mercury glass votive holders, candles…
DOOR PRIZES:
Lauren Hayward:

 McStevens hot chocolate, Punch Studio dinner and beverage napkins

Courtney Woodford:

 Red mercury glass filled candle, sweets

Joanne Bennett, Lauren Hayward, Courtney Woodford:

 Swarovski crystal dangling hearts earrings created by Gail Perry, Beadazzler.  Thanks, Gail!
 Special Thank You's:  
Alderberry Blum

, Brittany Brinston, Gail Perry, George Dunne, Joanne Bennett,

O'Neills Gardenland

, Memorial University School of Music carollers Teri Slade, Courtney Woodford, Chris Davis and Steven Griffin, 

Pat Puddester

, Ruth Wheeler's card class, 

Signature Salon

,

Sugar Mama's

, Eric White,

Connie Hayward

, Marie and Brendan Hunt.  And, Thank You to Carolyn's friend Heather who sent an original artwork of hers – Heather painted Carolyn skating with her grandchildren on the duck pond at the back of her house while Andrew builds a fire nearby.  It is so beautiful that my husband and I bought the painting. I'll show it to you soon in another post…
T
HANK YOU TO ALL WHO JOINED US FOR  "A Christmas Tea for Lucas"!  And, THANK YOU to those who could not be here but sent along contributions.  And, too, to those who heard about our Tea for Lucas and sent along donations with friends – it was very kind of you!!!

Now, on with the tour…
 CHRISTMAS ALL THROUGH THE HOUSE…
 The Front Entryway…
In The Kitchen…
In The Living Room…
In The TV Room/Study
In The Bath…
In The Bedroom…
Thanks for coming by to spend some time today.  I hope I didn't wear you out with all the photos and that you enjoyed the tour!  There's another room or two to see yet, but I thought I would save those for a little later when you've had time to rest.   In case I don't happen to be with  you again before Christmas, I wish you and yours a Happy, Happy Holiday and a Glad New Year!   Kisses, Linda  
A VERY MERRY CHRISTMAS & 
 HAPPY AND HEALTH NEW YEAR!
I am joining A Delightsome Life for A Return to Loveliness and Lily-Rose Cottage for Simply Sweet (January 15, 2012) and Jennifer at Traditions and Magpie Cottage (December 2012). I hope you will visit these beautiful blogs. 🙂
I am thrilled to be joining in the fun and sharing this "Christmas Past" post today (December 1, 2013) at The Tablescaper!
http://thetablescaper.blogspot.ca/
Categories:

CHRISTMAS, EVENTS, HOUSE DRESSINGS, INSPIRATIONS
Tags:

Beautiful Ideas, Carollers, Christmas, Christmas decor, Christmas decorating, Christmas Decorations, Christmas entertaining, Christmas fundraising ideas, Christmas mantles, Christmas spirit, Christmas Tea and Tour, Christmas Trees, Decorating with Santas, Holiday Home Tour, Holiday Tea, Romantic Christmas decorating, Romantic decorating, romantic holiday decorating, Romantic seasonal decor, romantic tea and tour, Santa, Season of Giving, Tea, Tea Ideas
I am thrilled to be featured in this Beautiful Christmas book from Norway!
Popular Post! "Reflections of a Romantic Christmas"
Popular Post! "Celebrating The Twelfth Day of Christmas"
Popular Post! "Gingerbread Dreams…"
Popular Post! "Christmas is coming!"
Today's popular posts! Click the photo to take you there! Scroll down to 'Beautiful Archives' for more posts.
BEAUTIFUL ARCHIVES!
July 2020
M
T
W
T
F
S
S
1
2
3
4
5
6
7
8
9
10
11
12
13
14
15
16
17
18
19
20
21
22
23
24
25
26
27
28
29
30
31
Popular Post! Pink Trees and Cherry Tea!
POPULAR POST: A Special Christmas Tea, Tour & More…
Beautiful Victorian Father Christmas!
Beautiful Holiday Door That Says, Welcome! Stay tuned for more Christmas as the weeks go by…Hope you enjoy the preview!
POPULAR POST: The Santa Lady of Farm Road
POPULAR POST: Angels Among Us
POPULAR POST: The Jolliest Man…
POPULAR POST: The Littlest Angels
POPULAR POST: Ornaments of Wonder…
Beautiful Bed!
Beautiful Sweets and Treats of the Season…
Christmas Wreaths for the Cure!
Beautiful Christmas Faerie!
Beautiful Blessings!
Good friends are a beautiful gift!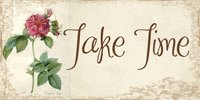 I'm thrilled you're here. Please keep scrolling down the sidebar for the archives…
Beautiful Antique Teapot
Popular Post!
Popular Post!
PopularPost!
"PINK DAYS IN BLOOM" – A Beautiful and unique FUNdRaiser for breast cancer research…Click here to know more!
Beautiful Garden Quote
Search for Something Beautiful on this site!
Experience A Beautiful Wedding! Click here for this popular post…
Beautiful Sarah Bernhardt Peonies!
Beautiful Wedding Cake! This frosted beauty was a surprise for friends at their wedding…
Beautiful Quote
'Beautiful Ideas' – Email me

Want to know more about anything you've seen at 'Beautiful Ideas'? Simply direct your cursor over the photo (Hint: Do not click on the photo). The email address will appear in the top left-hand corner, then click...
POPULAR POST: Random Acts of Kindness…
Beautiful Quote
Beautiful Flocked Fantasy Tree!
Hang a beautiful stocking!
POPULAR POST: 'Twas The Night Before Christmas…My Gift To You!
More Beautiful Christmas Things to Come!
Beautiful Berg! A Favourite Photo…
Beautiful colours of the garden!
Beautiful Tree Branches!
Fairy Gold…
Beautiful Blooms!
Beautiful Tea & Conversation – I love hearing from you!
Beautiful Birthday Cake! Happy Birthday to You…
Beautiful Lupin Love!
Beautiful Garden Quote!
Welcome Beautiful Summer!
Beautiful Breakfast Tea & Lupins!
Beautiful Blueberry Cake!
Beautiful Tea Cake!
Me and my 'free' camera!
Beautiful Quote: To Dream…
Beautiful flower-filled urn!
Kitchen Corner
Click on the photos below for past popular posts… Have FUN!
'A Beautiful Chat' with Carolyn Norberg of Popular Red House Soups!
My garden in season…
Beautiful Cherry Blossoms!
I love hearing from you!
Beautiful Garden!
A 'Beautiful Chat' with Marcy Goldman: Master Baker / Pastry Chef, Bestselling Cookbook Author, International Food Columnist & Regular Expert Guest on Martha Stewart
Beautiful Father Christmas Trio!
Beautiful Handcrafted Folk Santa!
Beautiful Sparkly Christmas Tag!
'A Christmas Tea for Lucas', Sunday, December 11th. In the next couple of days, look for a NEW POST to find out how it went with tons of pics! Click here to read how it was inspired…
Beautiful Birds in Branches!
Beautiful Teacup Prints!
Beautiful Decorations!
Beautiful Frosted Bulb!
Beautiful Mantle of Angels!
Beautiful Yuletide Tabletop!
Beautiful Christmas Tree!
Operation Santa Cause
Beautiful Ice Pink!
Beautiful Santa!
Beautiful Snow White Santa and Child!
Beautiful Night before Christmas…
Beautiful Gold St. Nicholas!
Beautiful Soup Recipe!
Christmas Blessings!
Beautiful Baby-Faced Cherub!
The Treasures and Pleasures of Tea
Recent post!
Beautiful Natural Wreath!
'Beautiful Quote'
"Use whatever talents you possess; the woods would be very silent if no birds sang there except those that sang best..." Henry Van Dyke
Beautiful Royal Doulton Lady!
From The Beginning…Beautiful Ideas Achives
Beautiful Blog Archives
Beautiful Pink Dance by Beth Ann Robinson!
Beautiful "Pink Days In Bloom" FUNdRraiser for Breast Cancer Research, Equipment & Programs…!
Beautiful PINK Thought! Click on the photo. Stay tuned for Pink Days, Summer 2012
'Beautiful' Heavenly Creatures
Favourite Beautiful Music You-Tube Videos! Click here & dance like no one's watching…
Beautiful Music of the Faeries Who Live at the Bottom of Our Garden! Close your eyes. Be transported into another realm…
Garden Wreath – Click here for some 'Beautiful Ideas'…
Beautiful Quote!
Beautiful scenery minutes from the City…
Beautiful Sailing Music – Christopher Cross, Click to listen…
Beautiful Backdoor View!