Archive for the 'HOUSE DRESSINGS' Category
Dear Friends,
It's freeeezzzzing outside, so come on inside and stay awhile where it's warm and cozy! The kettle is whistling and I'm just about to brew a pot of comfort tea…
Today I thought I would share with you a video that I made of my Mom's room when she moved into a 'Seniors' Home' last May. Would you like to see it?
The room 'BEFORE' was institutional, bleak, impersonal and, admittedly, depressing…While Mom had decided that she would like to move into a 'Home', I think when she first saw her room empty (except for the standard furnishings provided and that were adopted by the former occupant), the prospect may have seemed somewhat daunting to her. I was on medical leave from my work at the time recovering from breast cancer treatments, and I felt sad about it all. But I knew in my heart that it was the best for everyone concerned. The staff at the 'Home' are all such beautiful, supportive people; and I knew instantly,too, that she would be given the best care possible there.
I set to work straight away dreaming about improvements I could make to the space and how to turn it into a REAL 'home' for Mom. The following few weeks were spent planning, choosing paint colours (I had convinced the wonderful owners of the Home to allow me to paint over the existing 'cold stone' shade), shopping for furniture and accessories, scheduling deliveries and pulling it all together.  Mom hadn't seen any of the things I had purchased for her new room (her own furniture was way too oversized to fit); and although she knew that I was working on the space, she never saw it until it was entirely finished. When she walked into the room for the first time, it was a total surprise to her!  My mom loved the transformation, as did the owners of the Home – a relief on both counts. The 'AFTER' was warm, inviting, personal, charming and uplifting!
The paint colours are Martha Stewart's muslin and sugar white. I kept the backdrop neutral to accommodate the cheery mix of pattern, hues and textures that were introduced into the room. The industrial-style blinds were camouflauged, layering gold silk panels (Pier 1) over floral-embroidered ivory sheers (Madison Mackenzie) hung on a brass rod with glass finials (Wal-mart) that extended well beyond the window molding giving the illusion of a larger space.
I had trouble finding a table small enough to fit in the room. Given it functions as a TV room, study, dinette, parlour and bedroom, it is, indeed, a tiny 'multi-tasker' of a space! Fitting numerous, much-needed furnishings in the room while maximizing storage and ensuring safety and ease of movement posed a real challenge.
At Pier 1, I discovered a creamy-white wrought iron patio table with a glass top (it accommodates  a 'sunbrella'). It just happened to be the perfect size, and the clear glass gives the illusion as though it 'floats' in the room. A solid table would have crowded the room, lending a much heavier feeling. I don't think the space would have been 'up for it'.  And, I was going for an airy, refreshing look so I decided to bring a little outdoors in. I purchased it along with a pair of coordinating chairs with pretty fanned backs (they provide interest) along with some outdoor, easy-care cushions for beauty, comfort and practicality! Additionally, the wooden tri-fold screen strategically positioned in the corner behind the settee (it warms the wall), petite ivory striped chest with crystal knobs near the closet, and brown wicker foot rest with red silk tufted pillow at the foot of the bed all came from Pier 1.
A glorious ceramic rooster (HomeSense) sits atop the table.  His base fits nicely over where the umbrella is normally inserted in the table.  My mom dearly loves the rooster and laments often that it doesn't cocka-doodle-doo! Pity! Although, I don't think her 'Home mates' in neighbouring rooms would appreciate a rooster crowing at the crack of dawn!
The pretty blue transferware plates that hang on the wall came from my own cupboard!  The wall sconce was a purchase from Bombay Company (the candle inside the hurricane is battery-operated). The beautiful yellow-and-red ceramic lamp with silk shade, petite black-and-floral camel-back settee (my favourite piece) and gold armchair are from Hayward Interiors, a favourite design store. The custom headboard (it had to fit below the thermostat and fan control on the wall) was constructed from fabric found in the bargain bin at a local upholstery shop.  The cheery rooster bed linens were ordered on-line from Garnet Hill, and the buttery matelasse bedspread and sham were also ordered on-line from J.C. Penney.
The larger dresser with a stencilled pattern was a real find, just $295 from HomeSense! It is charming and lends less-bedroom and more-dining-room feel, and doubles as a TV/lamp stand.  The pair of smaller crystal lamps, coordinating mirrors, framed prints and floor rugs, were good buys at Winners.  The rugs really warmed up the hardwood floors and seemed to complete the room,  making it snug and appealing.
The scrolly iron plant stand (Winner's) hosts a fountain with a lifelike frog (Alderberry Blum). Water bubbles up through a bamboo shoot; the sound is soothing. Realistic silken flowers and leafy ferns surround it and contribute a breath of spring to the room.  The framed prints of birds, butterflies, and dragon flies, as well as the colourful florals on the settee, and winged faeries that alight around the room in unexpected places all help to carry the enchanting garden inspired theme.
When I first toured the 'Seniors' Home', I immediately noted  the doors that opened into most rooms, first revealed the person's bed. I purposely arranged the furniture in Mom's room so that the bed is the last thing to be seen.  Rather, a beautiful patterned rug, the pleasant music of a water fountain, life-like gorgeous blooms and an illuminated garden lamp with a tin shade (O'Neill's Gardenland) reflected in a large mirror, that seemingly expands the space, greet visitors upon first entering the room. A marvelous chair and brightly coloured divan (I love how the yellow, melon, red, and lilac floral pattern wakes up the black fabric)  accented with a wooden screen draped with ferns beckons in the background.
I wanted the space to feel less like a hospital room, or a bedroom, and more like 'home' where family and friends are comfortable. I easily change up the accessories just a bit with the celebrations of the seasons, and that keeps it fun and interesting for Mom and her friends at the 'Home'.
And, well, let's just say that since the room has taken on a new personality  (thank you to Judy and Lolly at the 'Home' for letting my family do this for our Mom), our outlook has changed regarding what it means to live in a Seniors' Home.
I tried my darndest to keep the room bright, light and joyous, a space where Mom would be content and love coming 'home' to.  I want her to feel good about her room and look forward to it whenever she opens the door to it. And, when family visit, I want them to feel encouraged to stay longer and enjoy their visit with her. With a little imagination, Mom's room is now an inviting, cheery space that offers a sense of relaxing comfort and hospitality that says, "Welcome Home!"
Click here for the video of Mom's Room With A View
Thanks so much for stopping by today.  I love seeing you! And, I'd love to hear your ideas about decorating a small space for a senior…Join in the conversation!
Wishing you a beautiful day every day,
Linda
Beautiful young people are accidents of nature, But beautiful old people are works of art.
~Eleanor Roosevelt
More photos…I'll be adding some over the next day or two, so be sure to come back!
Before…
After…
Today, I am delighted to be joining Masterpiece Monday, Make the Scene Monday, Metamorphosis Monday, Meet Me Monday, Show Off Your Cottage Monday, Market Yourself Monday, Do It YA Self Monday, Your Cozy Home Party, Tea Time Tuesday, Knick of Time Tuesday, WOW Us Wednesday, What's It Wednesday, Southern Lovely for Show and Share, Home and Garden Thursday , Home and Garden Thursday, Open House, Thrifty Thursday, Time Travel Thursday, Feathered Nest Friday, Inspiration Friday, Vintage Inspiration Friday, Thrifty Things Friday, Furniture Feature Friday, Potpourri Friday, Fridays Unfolded, Saturday Splendour, Home Sweet Home, Once Upon A Weekend,  Show Me Extraordinary, Seasonal Sundays, The More The Merrier, Creative Bloggers Hop Party, Friends Sharing Tea and Healthy Wealthy Moms Blog Hop!
Categories:

HOUSE DRESSINGS, INSPIRATIONS, PROJECTS
Tags:

Beautiful Ideas, beautiful ideas for small spaces, beautiful rooms for seniors, bringing the outside in, decorating a senior's room, decorating for seniors, decorating small spaces, designing a small space, furnishing a small space, garden themed decor, garden themed interiors, garden-themed rooms, Hayward Interiors, HomeSense, how to decorate a small space, ideas for small rooms, Madison MacKenzie, Martha Stewart muslin paint colour, Romantic decorating, seniors' homes, small spaces, storage in a small space, Wal-mart, Winners
I am thrilled to be featured in this Beautiful Christmas book from Norway!
Popular Post! "Reflections of a Romantic Christmas"
Popular Post! "Celebrating The Twelfth Day of Christmas"
Popular Post! "Gingerbread Dreams…"
Popular Post! "Christmas is coming!"
Today's popular posts! Click the photo to take you there! Scroll down to 'Beautiful Archives' for more posts.
BEAUTIFUL ARCHIVES!
October 2021
M
T
W
T
F
S
S
1
2
3
4
5
6
7
8
9
10
11
12
13
14
15
16
17
18
19
20
21
22
23
24
25
26
27
28
29
30
31
Popular Post! Pink Trees and Cherry Tea!
POPULAR POST: A Special Christmas Tea, Tour & More…
Beautiful Victorian Father Christmas!
Beautiful Holiday Door That Says, Welcome! Stay tuned for more Christmas as the weeks go by…Hope you enjoy the preview!
POPULAR POST: The Santa Lady of Farm Road
POPULAR POST: Angels Among Us
POPULAR POST: The Jolliest Man…
POPULAR POST: The Littlest Angels
POPULAR POST: Ornaments of Wonder…
Beautiful Bed!
Beautiful Sweets and Treats of the Season…
Christmas Wreaths for the Cure!
Beautiful Christmas Faerie!
Beautiful Blessings!
Good friends are a beautiful gift!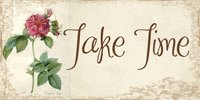 I'm thrilled you're here. Please keep scrolling down the sidebar for the archives…
Beautiful Antique Teapot
Popular Post!
Popular Post!
PopularPost!
"PINK DAYS IN BLOOM" – A Beautiful and unique FUNdRaiser for breast cancer research…Click here to know more!
Beautiful Garden Quote
Search for Something Beautiful on this site!
Experience A Beautiful Wedding! Click here for this popular post…
Beautiful Sarah Bernhardt Peonies!
Beautiful Wedding Cake! This frosted beauty was a surprise for friends at their wedding…
Beautiful Quote
'Beautiful Ideas' – Email me

Want to know more about anything you've seen at 'Beautiful Ideas'? Simply direct your cursor over the photo (Hint: Do not click on the photo). The email address will appear in the top left-hand corner, then click...
POPULAR POST: Random Acts of Kindness…
Beautiful Quote
Beautiful Flocked Fantasy Tree!
Hang a beautiful stocking!
POPULAR POST: 'Twas The Night Before Christmas…My Gift To You!
More Beautiful Christmas Things to Come!
Beautiful Berg! A Favourite Photo…
Beautiful colours of the garden!
Beautiful Tree Branches!
Fairy Gold…
Beautiful Blooms!
Beautiful Tea & Conversation – I love hearing from you!
Beautiful Birthday Cake! Happy Birthday to You…
Beautiful Lupin Love!
Beautiful Garden Quote!
Welcome Beautiful Summer!
Beautiful Breakfast Tea & Lupins!
Beautiful Blueberry Cake!
Beautiful Tea Cake!
Me and my 'free' camera!
Beautiful Quote: To Dream…
Beautiful flower-filled urn!
Kitchen Corner
Click on the photos below for past popular posts… Have FUN!
'A Beautiful Chat' with Carolyn Norberg of Popular Red House Soups!
My garden in season…
Beautiful Cherry Blossoms!
I love hearing from you!
Beautiful Garden!
A 'Beautiful Chat' with Marcy Goldman: Master Baker / Pastry Chef, Bestselling Cookbook Author, International Food Columnist & Regular Expert Guest on Martha Stewart
Beautiful Father Christmas Trio!
Beautiful Handcrafted Folk Santa!
Beautiful Sparkly Christmas Tag!
'A Christmas Tea for Lucas', Sunday, December 11th. In the next couple of days, look for a NEW POST to find out how it went with tons of pics! Click here to read how it was inspired…
Beautiful Birds in Branches!
Beautiful Teacup Prints!
Beautiful Decorations!
Beautiful Frosted Bulb!
Beautiful Mantle of Angels!
Beautiful Yuletide Tabletop!
Beautiful Christmas Tree!
Operation Santa Cause
Beautiful Ice Pink!
Beautiful Santa!
Beautiful Snow White Santa and Child!
Beautiful Night before Christmas…
Beautiful Gold St. Nicholas!
Beautiful Soup Recipe!
Christmas Blessings!
Beautiful Baby-Faced Cherub!
The Treasures and Pleasures of Tea
Recent post!
Beautiful Natural Wreath!
'Beautiful Quote'
"Use whatever talents you possess; the woods would be very silent if no birds sang there except those that sang best..." Henry Van Dyke
Beautiful Royal Doulton Lady!
From The Beginning…Beautiful Ideas Achives
Beautiful Blog Archives
Beautiful Pink Dance by Beth Ann Robinson!
Beautiful "Pink Days In Bloom" FUNdRraiser for Breast Cancer Research, Equipment & Programs…!
Beautiful PINK Thought! Click on the photo. Stay tuned for Pink Days, Summer 2012
'Beautiful' Heavenly Creatures
Favourite Beautiful Music You-Tube Videos! Click here & dance like no one's watching…
Beautiful Music of the Faeries Who Live at the Bottom of Our Garden! Close your eyes. Be transported into another realm…
Garden Wreath – Click here for some 'Beautiful Ideas'…
Beautiful Quote!
Beautiful scenery minutes from the City…
Beautiful Sailing Music – Christopher Cross, Click to listen…
Beautiful Backdoor View!