Archive for the 'CHRISTMAS' Category
Dear Friends,
Because I promised, I am sharing the last of the photos of my holiday decor this past Christmas in our kitchen. I know, I know.  It's February already! You're probably saying, "Give me a break!" But I did promise to share them and a blogger friend reminded me of that, so here they are. And, I suppose it's better late than never.  If you love Christmas like I do, and you do happen to find some little bits of inspiration here for your own decorating, well, you can file it away until Christmastime rolls around again.
I think my friend 
Madelief
, author of a beautiful blog by the same name, will be surprised to know that the Christmas card she sent me all the way from Rotterdam in the Netherlands a few years ago, has had a place of honour on my tree every year since.  I just love the fairy image and romantic Dutch language, too.
 It's like hanging a miniature work of art on the tree!
What do you think, Madelief? Dutch translation, please!
The vibrant orange and amber hues of the tree are quite cheerful in this tiny corner of our kitchen room and Madelief's precious card is a perfect complement.
Honestly, I feel a bit sheepish about sharing these photos at this late date.  I hope they don't keep you up all night with nightmares that  it's Christmas again already! My last post,
Be My Valentine
, was a little shot of spring, but I'm afraid this post will bring you back to reality! If you are trying to escape winter, perhaps, then you might want to exit now. Lol  (I have to admit, though, I do love seeing again the reflection of our little kitchen tree in the mirror from this angle.)
Here is the kitchen dresser when it was decked out with the most amazing gingerbread creations. If you want to see more photos of this amazing gingerbread house, you can check it out here at Gingerbread Dreams.  Do you like tin framed-mirrors?  I picked up this one at a lovely shop, Tin Roof Mercantile, in Nova Scotia a few years back. They were kind enough to ship it to me and it arrived safely. Thank goodness! It's tremendously heavy.
I just can't get over these cute little footprints leading to the front door of the gingerbread house! Great job, Jindra! You are the gingerbread master!
All the gingerbread is edible but looked too pretty to eat. It did taste divine, though!
It made for such a sweet display.  The Portmeirion "The Holly and the Ivy" teapot was a gift from my husband years ago. The lush antique artistry is inspired by the 17th century English carol.
The little holiday tree sits in an urn on a table near the patio door and is trimmed with lovely baubles and sparkly twigs.  A mischievous elf peeps out from behind the tree!  Can you see him?
A winged creature up close… I love decorating with birds at Christmas.
 A little black always helps ground a room, even if it's a Christmas ornament!
A bountiful garland twines around a multi-tired shelf/wine rack in a corner of the room.
This luxe stocking came from a shop at Blomidon Inn's House of Gifts in Nova Scotia. I'm always thinking Christmas, even on vacation! So, many holiday things seem to find their way into my suitcase or carry-on when I'm travelling.
"What is Christmas?  It is tenderness for the past, courage for the present, hope for the future. It is a fervent wish that every cup may overflow with blessings rich and eternal, and that every path may lead to peace."  Ahnes M. Pharo
More bird motifs…
A spray of glittered branches at the top of the tree gives it oomph and extra height!
Elf is happily decorating the tree!
Don't you love this old-fashioned ornament with the wreath in the centre!  It reminds me of the ones that hung on my parents' tree when I was a little girl.
This cute Bethany Lowe snowman always puts a smile on my face.  I think I brought him back in my suitcase from Colonial Williamsburg, Virginia when hubby and I visited there in 2012 for the Grand Illumination in December that year.  You can see photos of the town of Williamsburg decorated in its holiday finery here at It's Christmas Naturally.

He is adorable, isn't he!
"Mr. Lady Killer" on the wall is my favourite thing in the kitchen!  My mom jokes that when she sees him, she craves an egg! Lol  Oh, well!
Pretty porcelain for a Christmas tea…
I enjoy the soft glow of lamplight from this corner of the room, especially late at night when the house is quiet, and I can sip leisurely on a glass of eggnog (non alcohol) before bed.  Thank goodness eggnog can't be found on the store shelves here after Christmas! All those yummy calories!
Eggnog cups…
Festive fairy!
Each of these amber glass jugs has a story.  You can see more of this collection at Christmas is Coming.
Wintry window…More view of the kitchen window can be seen at Celebrating The Twelfth Day of Christmas.
I gave my mom-in-law Ethel this sweet figurine many years ago. she adored sheep and I adored Ethel.  Hours before she passed away, she gave it back to me so I could love it in my own collection. 
I have a 'thing' for fairies…
A hot chocolate bar in a basket sits on a marble bistro table in a corner of the kitchen near the pantry cupboards.  It came from our favourite downtown cafe when it closed its doors years ago. We sat at this table many times over great meals and memories.
Homemade marshmallows, toy soldier sugar cookies, and Oreo cookies dipped in white chocolate and sprinkled with crushed candy cane – what more could you want?
Peppermint stir sticks and hot chocolate!
Sit Long, Talk Much…
Fantasy under glass…Does this little fellow come to life when everyone's sleeping?
Mason's Pink Vista transferware is yet another favourite pattern! I love collecting these vintage pieces.
Vintage love…the black is pretty, too!
The inscription on the teapot reads:  "A cup of tea for you, a cup of tea for me, to enjoy around the Christmas tree." The needlepoint heart was a gift this year from one of my Pink Days In Bloom garden fairies. Thank you Ann Marie, mom of 'Invincibelle' (a.k.a Kierstyn). I treasure it! A true 'work of heart'.
This is a musical Santa.  He revolves to Silent Night and has been part of our Christmas decor for over 25 years, when we brought him back from the Williamsburg Pottery, Richmond, Virginia. Apart from a little chip of Santa's finger, it has certainly withstood the test of time.  He is a Christmas tradition at our home.
Romantic candle glow and snowflake sugar cookies…They were so good! Thank you, Maria! You are the sugar cookie queen!
A cuppa Christmas…
The toy soldier cookies AND snowflake cookies were made by my friend Maria. Aren't they sweet!
Since I've gone this far with the Christmas pictures, I thought I'd go all the way and share this beautiful carol with you – Angels We Have Heard on High by The Piano Guys, Peter Hollens and David Archuleta.  The video is lovely also.  I love hearing a beautiful piece of music at any time of year. I hope you enjoy it, too. If you have a listen, maybe you'll forgive me for all the Christmassy photos…
Whatever you're doing and wherever you are, I hope you are cozy and warm, of good health and spirit. Thank you for all the lovely footprints you left behind on my recent posts.  Thank you so much to Jann at Have A Daily Cup of Mrs. Olson for featuring "Be My Valentine" at Share Your Cup Thursday!
"Let Every Day Be Christmas"
by Norman Wesley Brooks
Christmas is forever, not for just one day,
for loving, sharing, giving, are not to put away
like bells and lights and tinsel, in some box upon a shelf.
The good you do for others is good you do yourself.
Wishing you a beautiful day, 
I am joining  the party at
Show and Tell
, Home
Sweet Home
, 
Pink Saturday
,
What To Do Weekends
,
Amaze Monday
,
Much Ado About Monday
,
Creative Mondays
,
Inspiration Monday
,
Teatime Tuesday
,
Teacup Tuesday
,
Tuesday Cuppa Tea
, 
Friends Sharing Tea
 , 
A Return to Loveliness
,
Make It Pretty Monday
,
Wordless Wednesday
,
The Homemaking Party
,
Wake Up Wednesday
,
The Scoop
,
What's It Wednesday
,
Before and After Wednesday
,
Share Your Cup Thursday
,
Thursday Favourite Things
,
Share Your Style
,
Home and Garden Thursday
,
WoW Us Wednesday
,
What's It Wednesday
,
Simple and Sweet Fridays
,
Feathered Nest Fridays
,
Shabbilicious Friday
,
What To Do Weekends
,
Show and Tell
,
Fabulous Friday
,
Flaunt it Friday
,
Pink Saturday
Categories:

CHRISTMAS, ROMANCE
Tags:

Angels We Have Heard on High, Beautiful Ideas, Blomidon Inn, Celebrating the Twelfth Day of Christmas, Christmas, Christmas teapots, Colonial Williamsburg, David Archuleta, gingerbread cookies, Gingerbread Dreams, Grand Illumination of Williamsburg, Have A Daily Cup of Mrs. Olson, Invincibelle, It's Christmas Naturally, Madelief, Oreo cookies, Peter Hollens, Pink Days in Bloom, Portmeirion The Holly and The Ivy, red transferware, Romantic Christmas, romantic holiday decorating, Share Your Cup Thursday, Silent Night, The Piano Guys, Tin Roof Mercantile, Virginia, Williamsburg Pottery, World's Largest Nativity
I am thrilled to be featured in this Beautiful Christmas book from Norway!
Popular Post! "Reflections of a Romantic Christmas"
Popular Post! "Celebrating The Twelfth Day of Christmas"
Popular Post! "Gingerbread Dreams…"
Popular Post! "Christmas is coming!"
Today's popular posts! Click the photo to take you there! Scroll down to 'Beautiful Archives' for more posts.
BEAUTIFUL ARCHIVES!
August 2019
M
T
W
T
F
S
S
« Dec
1
2
3
4
5
6
7
8
9
10
11
12
13
14
15
16
17
18
19
20
21
22
23
24
25
26
27
28
29
30
31
Popular Post! Pink Trees and Cherry Tea!
POPULAR POST: A Special Christmas Tea, Tour & More…
Beautiful Victorian Father Christmas!
Beautiful Holiday Door That Says, Welcome! Stay tuned for more Christmas as the weeks go by…Hope you enjoy the preview!
POPULAR POST: The Santa Lady of Farm Road
POPULAR POST: Angels Among Us
POPULAR POST: The Jolliest Man…
POPULAR POST: The Littlest Angels
POPULAR POST: Ornaments of Wonder…
Beautiful Bed!
Beautiful Sweets and Treats of the Season…
Christmas Wreaths for the Cure!
Beautiful Christmas Faerie!
Beautiful Blessings!
Good friends are a beautiful gift!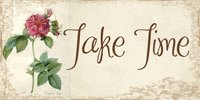 I'm thrilled you're here. Please keep scrolling down the sidebar for the archives…
Beautiful Antique Teapot
Popular Post!
Popular Post!
PopularPost!
"PINK DAYS IN BLOOM" – A Beautiful and unique FUNdRaiser for breast cancer research…Click here to know more!
Beautiful Garden Quote
Search for Something Beautiful on this site!
Experience A Beautiful Wedding! Click here for this popular post…
Beautiful Sarah Bernhardt Peonies!
Beautiful Wedding Cake! This frosted beauty was a surprise for friends at their wedding…
Beautiful Quote
'Beautiful Ideas' – Email me

Want to know more about anything you've seen at 'Beautiful Ideas'? Simply direct your cursor over the photo (Hint: Do not click on the photo). The email address will appear in the top left-hand corner, then click...
POPULAR POST: Random Acts of Kindness…
Beautiful Quote
Beautiful Flocked Fantasy Tree!
Hang a beautiful stocking!
POPULAR POST: 'Twas The Night Before Christmas…My Gift To You!
More Beautiful Christmas Things to Come!
Beautiful Berg! A Favourite Photo…
Beautiful colours of the garden!
Beautiful Tree Branches!
Fairy Gold…
Beautiful Blooms!
Beautiful Tea & Conversation – I love hearing from you!
Beautiful Birthday Cake! Happy Birthday to You…
Beautiful Lupin Love!
Beautiful Garden Quote!
Welcome Beautiful Summer!
Beautiful Breakfast Tea & Lupins!
Beautiful Blueberry Cake!
Beautiful Tea Cake!
Me and my 'free' camera!
Beautiful Quote: To Dream…
Beautiful flower-filled urn!
Kitchen Corner
Click on the photos below for past popular posts… Have FUN!
'A Beautiful Chat' with Carolyn Norberg of Popular Red House Soups!
My garden in season…
Beautiful Cherry Blossoms!
I love hearing from you!
Beautiful Garden!
A 'Beautiful Chat' with Marcy Goldman: Master Baker / Pastry Chef, Bestselling Cookbook Author, International Food Columnist & Regular Expert Guest on Martha Stewart
Beautiful Father Christmas Trio!
Beautiful Handcrafted Folk Santa!
Beautiful Sparkly Christmas Tag!
'A Christmas Tea for Lucas', Sunday, December 11th. In the next couple of days, look for a NEW POST to find out how it went with tons of pics! Click here to read how it was inspired…
Beautiful Birds in Branches!
Beautiful Teacup Prints!
Beautiful Decorations!
Beautiful Frosted Bulb!
Beautiful Mantle of Angels!
Beautiful Yuletide Tabletop!
Beautiful Christmas Tree!
Operation Santa Cause
Beautiful Ice Pink!
Beautiful Santa!
Beautiful Snow White Santa and Child!
Beautiful Night before Christmas…
Beautiful Gold St. Nicholas!
Beautiful Soup Recipe!
Christmas Blessings!
Beautiful Baby-Faced Cherub!
The Treasures and Pleasures of Tea
Recent post!
Beautiful Natural Wreath!
'Beautiful Quote'
"Use whatever talents you possess; the woods would be very silent if no birds sang there except those that sang best..." Henry Van Dyke
Beautiful Royal Doulton Lady!
From The Beginning…Beautiful Ideas Achives
Beautiful Blog Archives
Beautiful Pink Dance by Beth Ann Robinson!
Beautiful "Pink Days In Bloom" FUNdRraiser for Breast Cancer Research, Equipment & Programs…!
Beautiful PINK Thought! Click on the photo. Stay tuned for Pink Days, Summer 2012
'Beautiful' Heavenly Creatures
Favourite Beautiful Music You-Tube Videos! Click here & dance like no one's watching…
Beautiful Music of the Faeries Who Live at the Bottom of Our Garden! Close your eyes. Be transported into another realm…
Garden Wreath – Click here for some 'Beautiful Ideas'…
Beautiful Quote!
Beautiful scenery minutes from the City…
Beautiful Sailing Music – Christopher Cross, Click to listen…
Beautiful Backdoor View!